Welcome to www.carrom.co.uk, the comprehensive carrom resource providing a detailed insight into the game of carrom.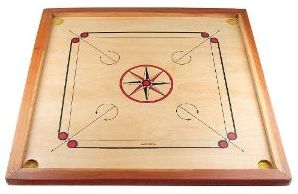 Find out about the history of carrom, the equipment required to play the game, the rules of carrom, tips to improve your game, other carrom resources around the web and more. Furthermore, visit our Carrom Shop to purchase a selection of carrom boards, carrom men, strikers and powder online.
The website is devoted to every carrom fan worldwide, so whether you are an experienced player or new to the game, we hope you enjoy and appreciate the effort. Above all, a big thank you to Aaina and Ananya, our biggest fans and contributors.